What do dwellings look like in Toronto and the rest of Canada?
Recently, the Washington Post published a story on their website looking at the distribution of housing types in cities across the U.S. This got us wondering what dwelling distribution looks like right here in Canada.
As can be readily gleaned from the graph below, Toronto has a housing makeup that is distinct from other Canadian cities. Part of this is due to the age of the city, but the most significant factor is its population. Based on 2011 Census data, the population is 2,615,060 and 5,583,064 for the Greater Toronto Area (GTA).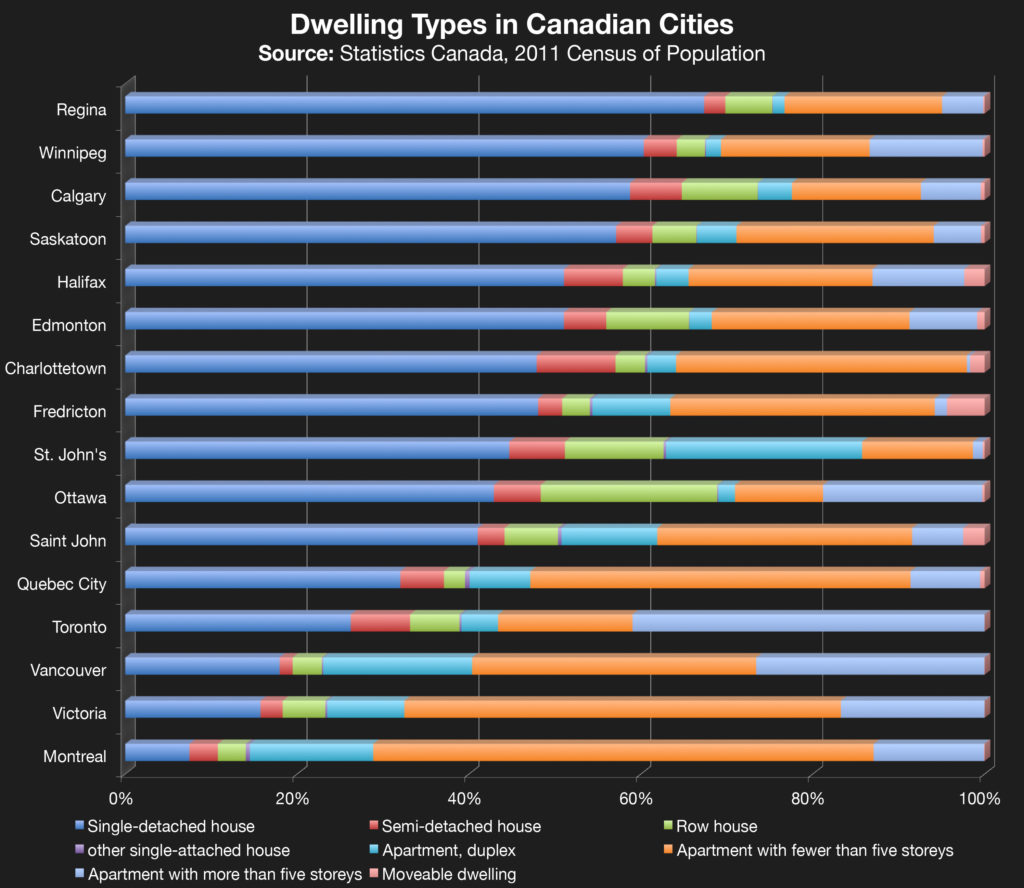 Last year, the Ontario Ministry of Finance released a series of projections about population growth for Toronto between 2013 and 2041. In their estimate, the GTA is expected to grow faster than any other region in the province, with Toronto's population growing from 2.77 to 3.64 million over that period. You can find a detailed breakdown of this HERE.
The increase in high-rise apartment units between 2006 and 2011 represents the largest absolute increase between Census years since 1991.
The population size of the census subdivision for Toronto necessitates a trend towards a more efficient use of land space (greater density). Apartment buildings of five storeys or higher currently makeup a significant portion of the housing and this is likely to increase.
Between census years (2006 and 2011), the number of high-rise apartments increased in Toronto by 13 percent. In fact, as noted in a City of Toronto publication, "[t]he increase in high-rise apartment units between 2006 and 2011 represents the largest absolute increase between Census years since 1991."
Although the statistics used for these calculations are from several years ago, there has been no shortage of reporting done suggesting that this trend has (at the very least) continued. Toronto is currently second fastest growing city in North America (coming in just behind—you guessed it—New York) and is showing no signs of slowing down. This growth is due to a number of factors ranging from market speculation to domestic and international demand. Given the demand for housing, especially in the downtown core, the bulk of the growth in Toronto is from high-rise construction projects like Mirvish+Gehry.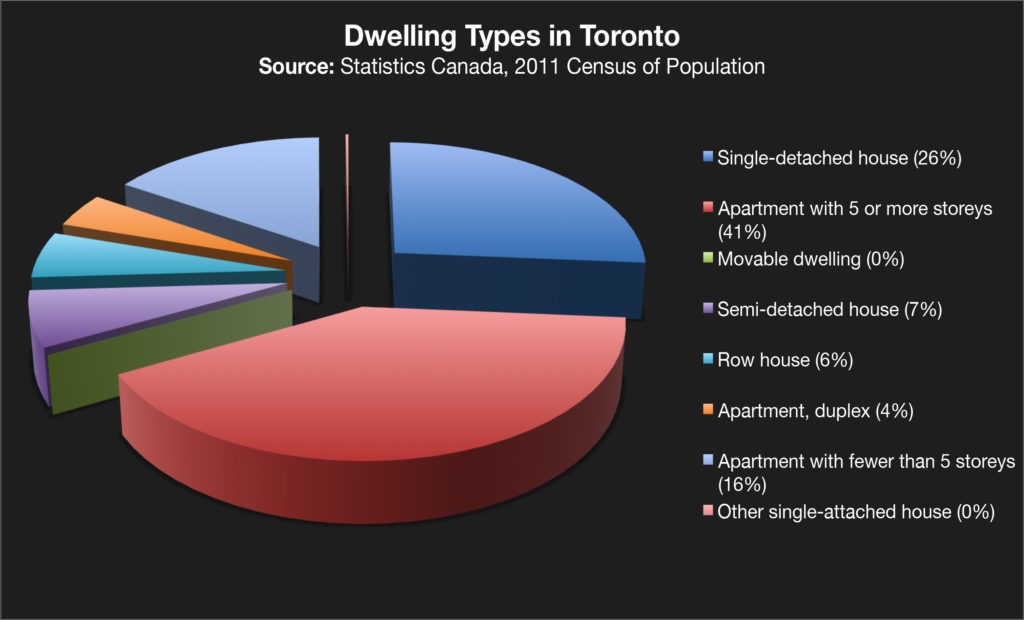 Mirvish+Gehry will be bringing 1,950 housing units to the Toronto market, but will stand out starkly against others through its cultural contribution to the already vibrant Entertainment District and distinctive architecture. The OCADU satellite campus will bring the next generation of cultural producers to the neighbourhood, alongside David Mirvish's world-renowned collection of art in the new David Mirvish Gallery.  Furthermore, the unique and distinctive designs by celebrated architect Frank Gehry will help Toronto further assert itself on the international stage.