After the most successful season to date raising the accumulated fundraising to over $120,000 in support of cancer fighting charities, Peter and Lori Kofman, along with Erace Cancer team members and sponsors are excited to continue their race efforts as a means to raise funds for Camp Oochigeas in 2014. To join the team's efforts to support kids with childhood cancer while having fun on your bike, please contact Peter Kofman (pkofman@rogers.com) or Lori Kofman (lskofman@rogers.com). 2013 was another incredible year for members of Erace Cancer Cycling Team. While enjoying tremendous success on race courses across Canada, racers almost doubled their fundraising efforts off the bike in support of Camp Oochigeas. Erace Cancer's fundraising efforts were directly responsible for sending 30 children with cancer to a week of camp this past summer. With several new initiatives in the works, 2014 promises to continue to build upon the extraordinary passion team members have built for supporting Camp Ooch. Executive Director of Camp Ooch, Alex Robertson, had this to say:
Thanks to dedicated fundraisers like the ERACE CANCER cycling team, Ooch is able to provide the magic of camp for children affected by childhood cancer. Every year, I'm humbled by the incredible support we receive through this community. On behalf of the children and families we serve, thank you.
In 2014, the team is excited to continue their incredible racing success, build a platform for club members wishing to learn and participate in events, and further fundraising activities with the goal to raise $100,000 to support Camp Oochigeas.
About Camp Oochigeas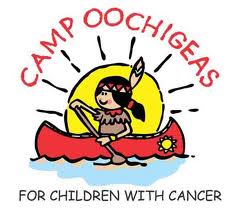 Camp Oochigeas, or "Ooch", was founded in 1983. Camp Ooch is the only camp in Ontario to offer on-site chemotherapy IV treatment and blood transfusions. Camp Ooch offers year round programs for children affected by childhood cancer at sites in Muskoka, The Hospital for Sick Children (SickKids) and Ooch Downtown in Toronto. Through these programs, Camp Ooch provides fun and meaningful experiences to approximately 800 children affected by cancer each year, at no cost to their families. Camp Oochigeas does not receive any government funding and relies entirely on the generosity of donors and volunteers.
To find out more, go to www.ooch.org or join the online community at facebook.com/campooch and Twitter at @CampOoch.
About Erace Cancer Cycling Team
Based in Ontario, Erace Cancer is a (UCI/OCA) Masters cycling team and club consisting of male and female road, triathlon, mountain, and cyclocross racers who race throughout the season at local, provincial, national, and international events. Erace Cancer has raised more than $120,000 to date for cancer fighting charities.
Please visit www.eracecancer.ca for additional news and updates.