The Spectacular View from the Top of Mirvish+Gehry Toronto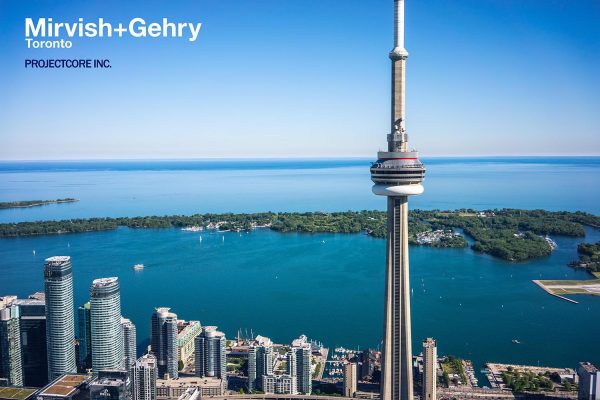 Greetings from Mirvish+Gehry Toronto!
Since our landmark project was approved in October 2014, our team has been actively working through the design of the two buildings, amenities and public spaces. Frank Gehry and his office have worked carefully to ensure that the iconic towers will put Toronto on the world stage. We are excited to continue this legacy project in Gehry's hometown.
In April we reached a major milestone in the planning process and we're working towards finalizing the design. Currently, our project includes the tallest approved building in Toronto, and all of Canada. The predominant features of the design are in place and the team will continue to refine the architectural details and interiors with Gehry's signature elements.
Our project will have unprecedented views of the lake and city, with the West Tower and East Tower standing at 92 storeys (1000') and 82 storeys (900') respectively. There will be multiple levels of underground parking, as well as a podium base, which will include flagship retail and commercial offices. We're also honoured to have an extension of OCAD University's campus in the East Tower's podium. The residential amenities are located on the terrace level of the podiums with additional amenities and a terrace on the 61st and 67th floor of the West and East tower respectively.
We are truly thrilled to share our progress for Mirvish+Gehry Toronto. The image below illustrates the spectacular south view, from the top of the West Tower! More images to come, stay tuned!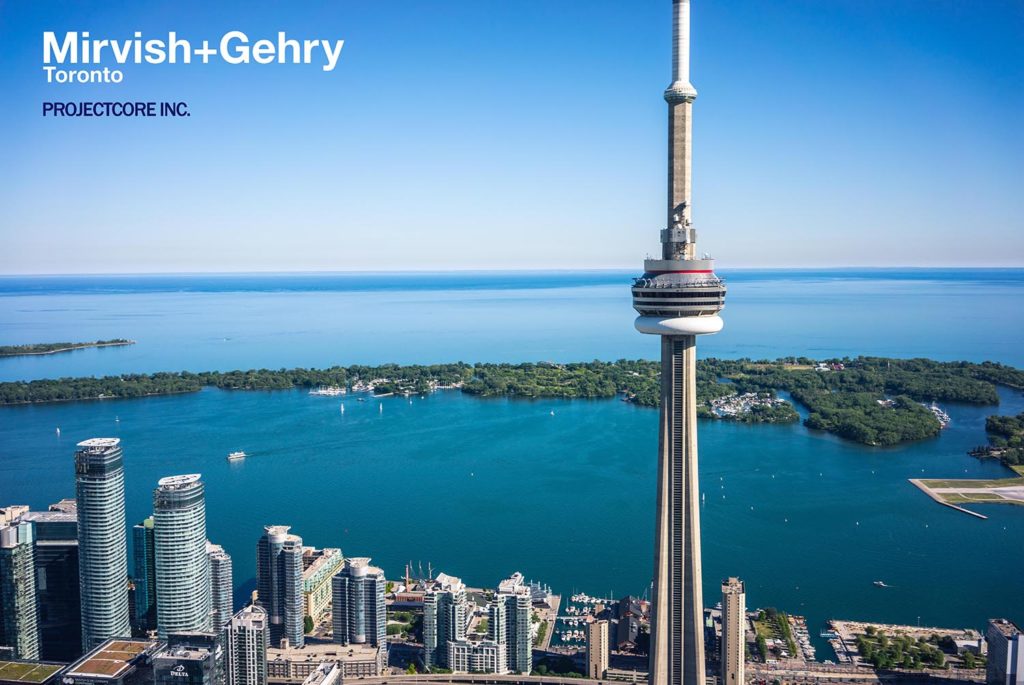 This post does not constitute any representation, warranty or guarantee by Ed Mirvish Enterprises Limited, 276 King West Inc., Projectcore Inc. or any of their respective directors, officers, employees, consultants or advisors (collectively, the "Representatives") with respect to the accuracy or completeness of the information, documents, images or attachments contained herein (collectively, the "Information") and neither the recipient nor its Representatives will be entitled to rely on the accuracy or completeness of the Information.  Neither Ed Mirvish Enterprises Limited, 276 King West Inc., Projectcore Inc. nor any of their respective Representatives will have any liability for any errors or omissions in respect of the Information or the use or the results of the use by the recipient of such Information.