President, Peter Kofman
Peter brings to the forefront over 30 years of experience in the fields of development, project and construction management. Along with the team at Projectcore, Peter has extensive experience in project delivery. He understands the needs and objectives of diverse stakeholders as well as how nuanced politicized decisions can affect the development process.
Peter possesses an extensive knowledge base allowing him to specialize in the development of creative solutions that yield the highest return for his clients and stakeholders. His key objective is to turn critical issues into opportunities for his clients. Successfully developing several of his own properties, Peter truly understands the position of the owner and stakeholders, approaching each project with this in mind.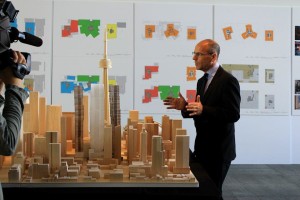 Peter is an avid bicycle racer and is the co-founder of the Erace Cancer Cycling Team. Together with like-minded sponsors and team members, Erace has raised almost $100,000 in support of cancer charities since 2012. Please visit www.eracecancer.ca.