Mirvish and Gehry Partnership Will Transform Toronto - Hume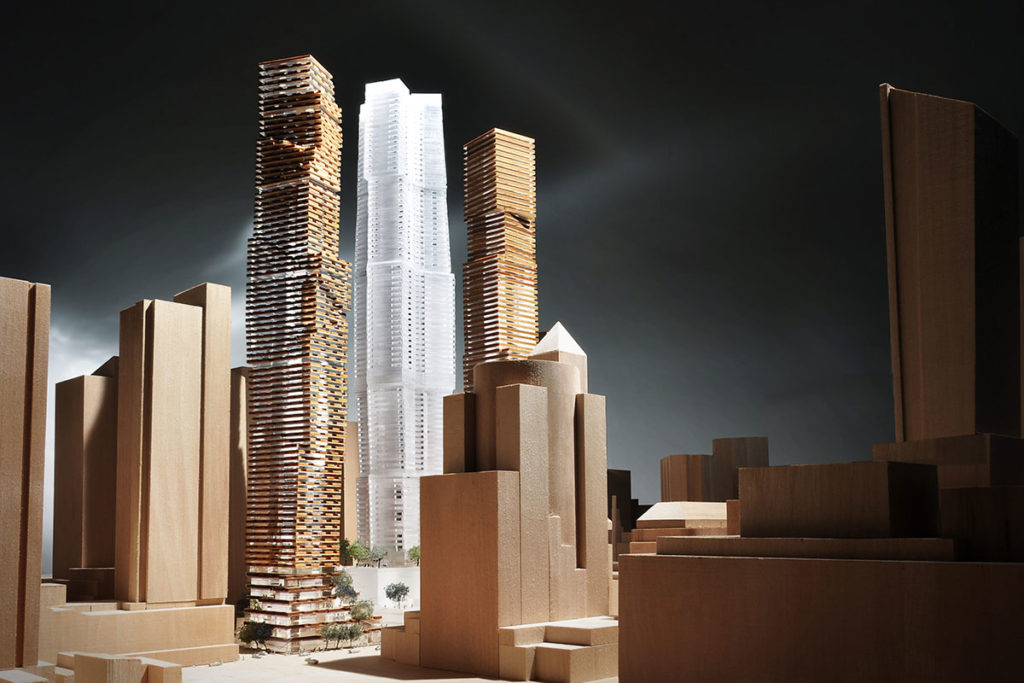 This article originally appeared in The Toronto Star.
Frank Gehry is best known as an architect who designs icons; less well understood is that he's also one who builds cities.
For Toronto, that's what's important.
When word came down this week that Gehry has been hired by impresario David Mirvish to remake his property at King and John, it was an announcement with implications that went well beyond the immediate neighbourhood. Indeed, the combined forces of Mirvish and Gehry will be enough to transform Toronto. More than that, they will change the way the world perceives this city — as well as Canada itself.
Though much attention will be focused on the sheer enormity of the project — especially the three 80-plus-storey towers — the most interesting and critical part of the scheme will be what happens at street level. That's where it will live or die; that's where it will become more than just another architectural icon.
The fact the two partners have already devoted so much attention to this aspect of their proposal bodes well. Yes, a trio of towers by Gehry would be big news in any part of the world, but for those who live nearby, it's what's down below that will allow them to be more than something to look at and to become a part of the city in which they are located.
Even Gehry's most celebrated structure — the extraordinary Bilbao Guggenheim — is a fully integrated element of the Spanish industrial town in which it's located. Connected to the streets, the river that runs behind it and even Bilbao's transit system, this museum is much more than an artifact.
But it also fits Mirvish's description of the King St. project; it is a "sculpture." The difference is that the Toronto project will be mixed use and include condos. In these parts, condo is the new C-word, a term of contempt. But for once the possibilities go well beyond the glass boxes with which we have grown overly familiar in recent decades.
At this point in his career, the 83-year-old Gehry has achieved the kind of stature that enables him to do virtually whatever he wants. He has little to prove and no need to be bold for the sake of being bold.
For once the possibilities go well beyond the glass boxes with which we have grown overly familiar in recent decades.
In other words, the stage is set for this to be one of Gehry's most brilliant efforts ever.
Keep in mind also that Gehry was born in Toronto, and though he moved to California in 1947, remains attached to this city. He still has family here and, thanks to former Prime Minister Jean Chretien, is a dual-citizen of Canada and the U.S.
The price, sadly, is the Princess of Wales Theatre. Completed just 20 years ago, it will meet its demise all too soon. On the other hand, the addition of several art galleries may go some way to making up for the loss.
At this point, architectural details have yet to be worked out. They will evolve over the next few years. Many things will change along the way.
Gehry's only contribution to the Toronto skyline thus far is, of course, the addition he did for the Art Gallery of Ontario. Though more restrained than is usual for Gehry, it is a powerful reminder of his architectural prowess. Its spaces flow effortlessly, one to another, and the Dundas St. building has never felt more a part of the urban core.
Still, in a city as easily frightened, even timid, as Toronto, the project will elicit endless criticism. The howls of protest can already be heard, but the same response greeted many of our most distinguished buildings, from E.J.Lennox's Old City Hall to Viljo Revell's City Hall. As for height; every highrise tower in Toronto, commercial or residential, is occupied despite our fear of heights.
The truth, love it or hate it, is that Toronto is well on its way to becoming one of the tallest cities in North America. The real issue is design excellence, not size. If anyone can make the case for the 21st-century skyscraper, it's Frank Gehry.
We should thank David Mirvish and welcome Gehry.