About Us
With over 25 years of experience in the development industry, our capacity and depth of experience covers all phases of project development.
Our team brings a focused and flexible approach to every project. We work in conjunction with the owner, emphasizing a co-operative team approach with a clear commitment to client satisfaction. We serve as an extension of your organization, complementing your capabilities and representing your interests first and foremost.
Our project and construction management staff are your "eyes and ears" to ensure the full scope of work is included. We incorporate accurate systems to monitor the progress of the development, maintain quality control, ensure fiscal accountability, and provide accurate reporting on the status of the project. Projectcore can add value by introducing innovative options that may not have been previously considered to fast track the construction process. Our team has a deep understanding of what is required to arrive at the finish line with a positive result.
No project is too large or too small. We have constructed and managed all types and sizes of development with full commitment to each.
Our Latest Project
Mirvish+Gehry Toronto, September 2014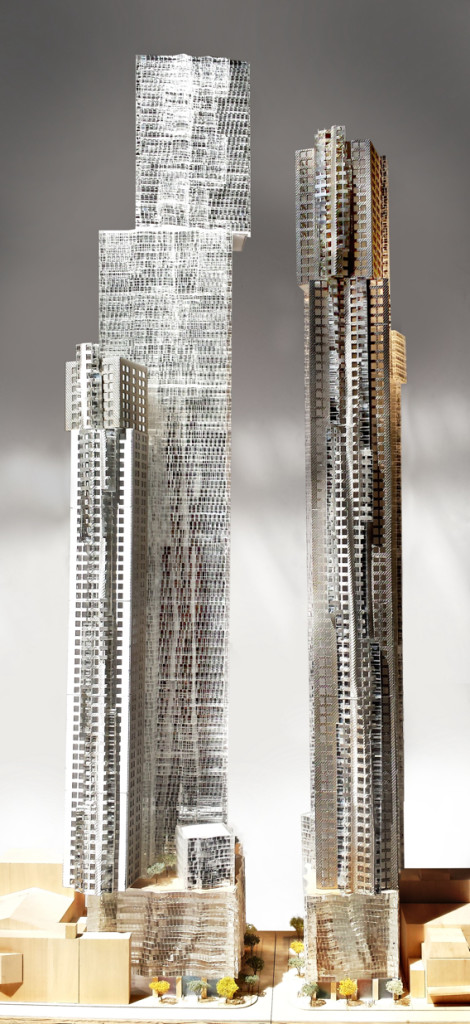 Toronto City Council Votes Decisively in Support of Mirvish+Gehry Toronto
Toronto, July 10, 2014 - With today's vote at City Council supporting Toronto Planning staff's recommendations to approve the current application plan for the Mirvish + Gehry Toronto development, the team expects to continue to work with Council, staff and local stakeholders through the remainder of the development process, before launching the project.
"Today's decision by Council was obviously a necessary step in this lengthy process," says Mirvish Enterprises' David Mirvish.  "While we believe today's vote was first and foremost an endorsement of our vision for the site, lead by our architect Frank Gehry, we also believe that it is a clear endorsement of the city's development process and staff's demand for consultation and collaboration among the stakeholders.  Through an iterative process, a myriad of ideas were considered leading to a better project, and we are pleased that today, City Council agreed."
The Mirvish + Gehry development team, lead by Peter Kofman (of Projectcore Inc.), has spent nearly two years engaged in an iterative and collaborative design and urban planning exercise with city staff and local politicians, highlighted most recently by an intensive and detailed consultation with local stakeholders as part of a city-appointed working group process.
The process resulted in a revised application that features two iconic towers and an enhanced public realm, includes both space for a new art gallery for the Mirvish Collection and new campus for OCAD University, manages to both preserve the Princess of Wales and Royal Alexandra Theatres, and protects many of the architecturally significant heritage components of the current site.
"The process we so fully engaged in has led to a more evolved scheme and a more refined approach to the development site," says Peter Kofman, adding that he believes the planning process ultimately created the conditions for a positive staff report and approval from Council.  "Today's vote was a critical step in the development process.  We look forward to working with the city through the rest of the process, before moving ahead with our sales and marketing program in the near future."
Please visit www.mirvishandgehry.com.